What Is Mature Skin?
Mature skin needs special care. This kind of skin needs to look fabulous and youthful, which does not come naturally. What can you do to make sure that your skin does not betray your age or even make you look older?
Below are some important skincare rules that might help.
Best Eye Cream For Mature Skin
Special attention must be given to the eyes of more mature women. Depending on your skin, this is usually about age 45-65. The older that you get, the more critical it is to look after your skin.
The area around the eyes can lose its youthfulness, and therefore it is essential to ensure regular hydration to look young and stay healthy. Eye cream should be applied gently to the area around the eyes until it is fully absorbed.
One of the best eye creams for mature skin is Le Mieux Eye Wrinkle Corrector. It's a bio-cellular complex that lessens the intensity of dark circles, reduces puffiness, keeps skin hydrated, and improves firmness.
Best Sunscreen
The sun is the single most devastating cause of skin damage and, ultimately, skin cancer. It is also one of the major causes of age spots and sunspots.
On the positive side, the sun gets credit as the source of the much-needed vitamin D our skins require.
So, whenever you are out and about in the sun, be sure to have some UV protection. And don't just use the cream when it's sunny outside since UV rays penetrate through clouds and glass. Also, when you take a swim, make sure you use some sunscreen to replace what has already been washed off.
Our favorite facial sunscreen is EltaMD UV Daily Tinted Facial Sunscreen Broad-Spectrum SPF40
Use Hydration in Addition to Facial Oil
At the minimum, you should be hydrating your skin with a moisturizer. Hydration becomes more important as your skin becomes more mature. You should also consider using facial oil for added hydration. Some facial oils are specifically designed to offer this extra layer of hydration. It needs to be applied to the skin and smoothed out slowly until fully absorbed. This should nourish the skin and make it healthier and resistant to the factors that accelerate the aging process. Hydration is particularly important in the winter.
Exfoliating Mature Skin
As the skin ages, the outer layer becomes harder and thicker. Therefore, exfoliation becomes more important to ensure that your skin remains fresh and healthy.
You should not just exfoliate your skin, but the entire body. Signs that you are failing in this regard include having a scale of flaky skin. When you exfoliate, you will also find that your skin responds better to moisturizers and other products you apply to it.
Best Retinol Cream For Wrinkles
Retinol is a very important product to have in your skincare collection if your skin is maturing. This cream is excellent at dealing with fine lines and wrinkles, which begin to emerge once you reach your 30s. The retinol cream works because it can penetrate the outer layers of the skin to the collagen layer. You should use it every night. This product by Kleem combines a moisturizer with the retinol lotion.
Use A Fading Cream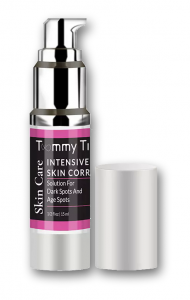 Unfortunately, age or sun spots go hand in hand with mature skin. The first thing to do is to wear sunscreen at all times (see above). Next is to use lightening or brightening serum. Some creams and serums will cause drying and peeling, which isn't pleasant. You can also do an IPL at a dermatologist's office or spa, but many find this treatment painful. Also, the IPL at the dermatologist only works well the first time.
We have found niacinamide to be particularly useful. It doesn't dry out the skin, and it works quickly. It builds up keratin levels and grows a ceramide or lipid barrier in the skin. This boosts moisture retention capacity of the skin beneficial in keeping dry skin healthy, firm, and moisturized.
Consequently, this boosts the skins ability to rejuvenate its cells while protecting itself from harmful ultraviolet rays from the sun. It is also great at naturally reversing the damaging effects of the sun on the skin, such as wrinkles and fine lines.
Check out our best age spot fading cream here. There is currently a $1 special running, which includes free postage.
Conclusion
Mature skin needs special care, which is different from standard skin. By taking the precautions described above, your skin can look younger and healthier for many years.