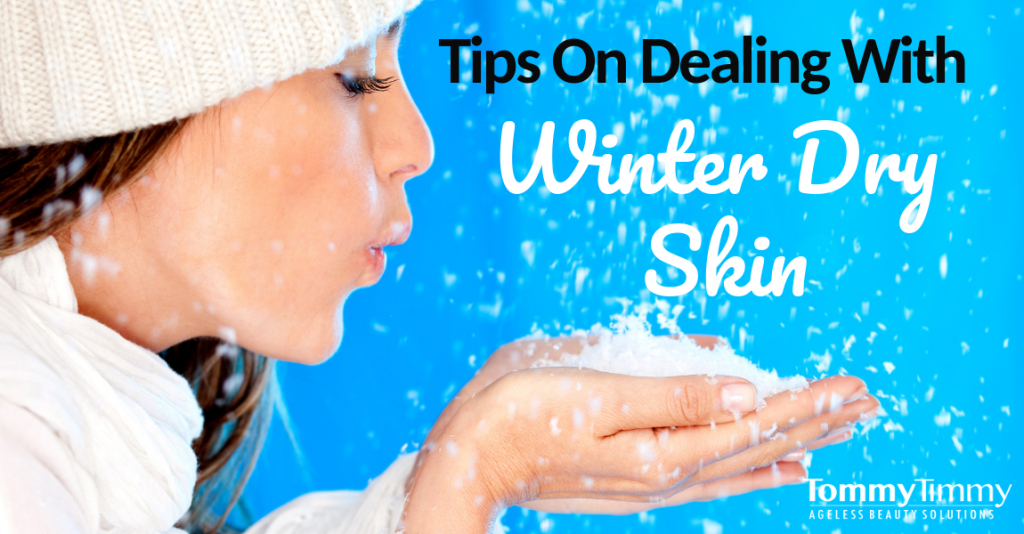 For a lot of people, the cold winter days bring a lot more than just the rosy glow to the cheeks. The winter may also bring dryness to the skin that is known to be quite uncomfortable. When you turn on the heat in the house during winter, your skin starts to dry out at a much faster rate than normal regardless of what you are using to heat up the house(oil, wood, or electricity). For some, the problem is so severe that it results in cracking, flaking, and in rare cases, eczema. The following are some helpful tips on dealing with winter dry skin:
1. See a dermatologist
The skin is very sensitive. As such, you can't afford to seek skin care education from the guy who works at the drug store. Going to a dermatologist or esthetician is recommended because they will analyze your skin type in order to recommend the best skin care routine for your unique skin. They will advise you on the best products to use and the recommended quantities to avoid dryness of the skin.
2. Moisturize more
Sure, you still have your favorite moisturizer that you use all the time but it seems not to be working now. What most people don't understand is that moisturizers perform differently depending on the seasons. During the winter, you should look for an oil-based moisturizer as opposed to a water-based moisturizer since the oil helps keep moisture in the skin preventing dryness.
My favorite heavy duty moisturizer for winter is  Le Mieux 24 Hr Age Defying Cream. It's a A triple skin-nourishing formula featuring skin-refining peptides, ceramides, and cupuacu, shea, and kukui butters to soothe dryness and irritation. 
3. Don't take a super-hot bath
Nothing feels better than a hot shower raining on you during a cold winter night then jumping into bed while feeling all nice and warm. However, what many don't realize is that a burning-hot bath may end up doing more harm than good. The hot water breaks down lipid barriers in the skin which leads to loss of moisture. A lukewarm shower is recommended to relieve dry, itchy skin and leave the lipid intact to lock in moisture.
4. Avoid Wet Socks and Gloves
Wet gloves and socks may irritate your skin resulting in cracking, sores, itching, or even eczema.
5. Use a Humidifier
Space heaters and central heating systems blast hot dry air through homes or offices. A humidifier gets more moisture in the air which is great for preventing a skin dry out. For the best results, place a few humidifiers in different rooms to balance the moisture distribution in the rooms.
6. Use Sunscreen
Just because it is the winter doesn't mean you get to escape the rays of the sun. The snow glare combined with the winter sun can damage your skin and leave it dry and flaked. To avoid this, always apply some sunscreen about 30 minutes before going outside. My favorite facial sunscreen is EltaMD UV Daily Tinted Facial Sunscreen Broad-Spectrum SPF40
7. Drink water
You've probably heard it a million time by now: drinking water every day is one of the easiest ways to keep your skin looking young.
8. Protect your hands
Your hands have thinner skin than the other parts of your body and have fewer oil glands. As such, it gets harder to keep the hands moist, especially during the winter. This leads to cracking and itchiness, to avoid this, wear gloves when going outside and apply more lotion to your hands than other body parts. Checkout my favorite hand cream with shea butter.